Phone Reviews
Amazing Features You Need To Know About iPhone 12 And It's Smartness
Apple introduces iPhone 12 Pro and iPhone 12 Pro Max with 5G
Many technology novices and experts alike are interested in the various features of the Apple iPhone 12. Particularly this is because it's a major redesign of the Apple smartphone, which only happens once every two or three years.
Some are just refinements, while others are brand new aspects of the technology that people are looking forward to. For a lot of users, this is the only kind of smartphone that they buy.
While it's not a device that's known for packing as much as possible, it definitely has some aspects worth mentioning. This yearly cycle brings some important changes to the overall design and screen sizes, including what's available. It's also more powerful with better camera technology, something that happens every year.
The Year of Apple 5G
This is the latest mobile internet technology available today. It has some of the fastest speeds, even competing with some of the latest fibre optic technology with speeds up to 2 Gbp/s in some areas.
That's incredible for people who share and download a lot of video content, which is becoming increasingly popular among messaging and social media apps. This isn't the "enhanced 4G" network you may have heard about; it's the real thing.
READ ALSO: How to Set Up Sleep Tracking on Apple Watch
MagSafe on the Smartphone Device
One of the most innovative features of these devices is the use of MagSafe. Previously, it was a connector used by all the MacBook variants for power and battery charging.
It conveniently used a magnet, which doesn't drag your device on the floor in case someone trips on the wire. While that feature currently isn't on these notebooks anymore, it's now available for the newest smartphones. It's even more reliable than wireless charging.
Choosing the Right Size: Apple iPhone 12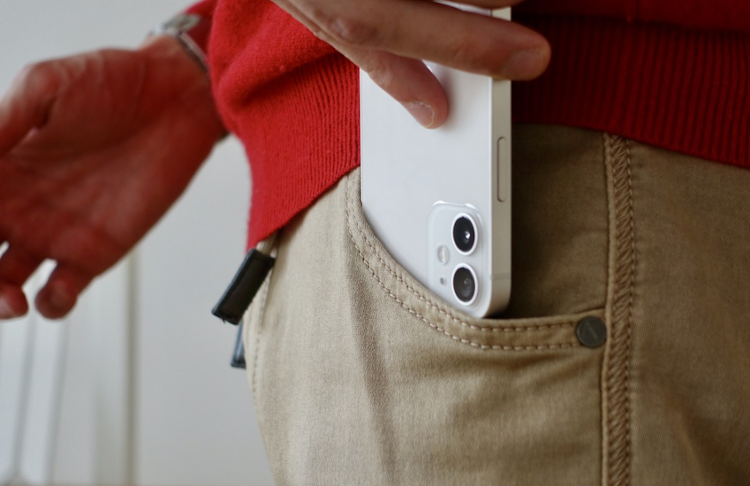 This is the first time the company has made a mini product for a flagship model. Usually, such versions are made with affordability in mind, using hardware from the previous year.
Such is the case with the iPad mini, iPhone SE, and Apple Watch SE. While the SE model is still available, the 12 mini is also available for those that want something more powerful. People who prefer a smaller phone actually consider it a perfect size at a 5.4-inch.
Of course, there's still the main 6.1-inch model for the iPhone 12 and Pro variant. Even though it's quite a bit bigger than the mini, it's perfect when dealing with video content, whether that's streaming or editing for sharing.
If you want something even bigger, the Pro Max comes in a 6.7-inch size. That's even a bit bigger than the previous Max model, making it an excellent choice if it's the main device that you use every day.
In Conclusion
With so many valuable features of the Apple iPhone 12, it's no wonder that most users are looking to upgrade. This usually happens when there's a major redesign of the product model.
The new technology includes more powerful processing, more powerful graphics, a better camera, and of course faster internet speeds. While the iPhone 11 still works well enough, users with an iPhone XS or even X should consider upgrading
Copyright Notices:
This website is not sharing themes by cloning or cracking. We respect the GNU General Public License (GPL) and the hard work of the theme creator. On this website, we share that links are already stored somewhere else on the internet and are not a part of this website. Our website does not carry any responsibility for them. If your copyrighted material has been indexed by our site and you want this material to be removed then contact us immediately. We will remove it in 48 hours.