List Of Top 10 Best Web Hosting Companies in Nigeria (2023)
Updated March 6th, 2023
Are you searching for a perfect web hosting company in Nigeria? Some of the services that web hosting in Nigeria will provide you includes domain registration, web hosting, cloud services Hosting Reselling, and more. With the help of web hosting services in Nigeria, you easily start your online business, Web Blogging, Online Stores, etc, confidently grow it and successfully run it. Sounds like a perfect plan, right? Before you start looking for hosting services on your own, create a checklist of the qualities you need in your hosting service provider. A clear idea will make the partnership profitable. If you are not willing to research, some of the renowned web hosting providers in Nigeria are mentioned here. Best web hosting in Nigeria
The List Of Our 10 Best Web Hosting Companies in Nigeria are listed below:
10. HostFlex in

Best web hosting in Nigeria
HostFlexi is one of Africa's & Nigeria's leading (best) Web Hosting companies and Internet Solutions providers. We provide Reliable, Cheap, or Affordable Web Hosting Services in Nigeria, Domain Name Registration, Website Design, and Search Engine Optimization Services. We pride ourselves on our flexibility of packages and efficient customer service – we believe that there's no business without relationships so the reason we're here is because of you. Our goal is to put your business online (whether a small business website or a large scale business) and ensure that it remains active 24/7.
WEB HOSTING STARTER PLAN 
N1,000
starting price/year
100MB Storage
450MB Bandwidth
Unlimited Domains
Instant Setup
READ ALSO: Top 6 Best Cloud Hosting Services for 2023
9. Kinghost Web Solutions is the

Best web hosting in Nigeria
Kinghost is a Web Hosting Company Providing To its members and Users be ability to buy a domain of their choice for their business and also a web hosting service where members can buy web hosting according to their pocket choice, business size, and capacity.
Kinghost is a fully Functional Platform with one of the best and fastest services well-known in Nigeria and Africa at large
Starter ₦300
/month
1 Website
5 Email Accounts

Unlimited

 Bandwidth
Free SSL Certificate
24/7 phone support
Fast NVMe SSD Storage
99.9% Uptime Guarantee
15GB WEB STORAGE
1 MySql Database
Get Started Now
8. Utiware in

Best web hosting in Nigeria

Utiware is a Nigerian host with servers in the US. As a result, it does respond quickly for American audiences. However, it fails across most of the rest of the world.
~Economy Web Hosting Plan~
The Economy Web Hosting Plan is suited for companies that require more web resources. This plan offers additional Disk Space, Bandwidth, and Email Accounts at a reasonable price.
starting price/year N5,000.00
Annually
1 Free Domain Name (.com.ng,.org.ng,.i.ng,.name.ng,.mobi.ng)
15 Sub Domains
Free SSL Certificates

2 GB 5 GB Disk space
5 GB Monthly Bandwidth
25 Email Accounts, MailBox Size 50 MB 300 MB per Email
2 FTP Accounts
ASP.Net 2.0, 3.0, 3.5, 4.0, 4.5, 4.6, AJAX
PHP 5.6, PHP 7.1, ionCube PHP Loader
1 MySql Database
Unlimited Microsoft Access Databases
AcneHOST is an industry-driving supplier of Business Hosting, WordPress Hosting, VPS Hosting, Reseller Hosting, and Dedicated Servers. Our solid frameworks and organization are best in class, yet one of the mysteries to our prosperity is the unfathomable specialized help and client support given by our team.
99% Cloud Hosting High-speed Cutting-edge PlatformGlobally parallel task granular alignments through excellent intellectual capital. Collaboratively orchestrate plug-and-play web services without progressive networks. Interactively formulate frictionless relationships and real-time markets.
Authoritatively transform functionalized information without cross-platform convergence. Quickly reconceptualize cross-unit e-markets without superior products. Appropriately foster timely collaboration and idea-sharing rather than magnetic potentialities.
Flexible, Easy-to-Use Control Panel
Unlimited Number of Websites with Bandwidth
Unlimited Sub Domains, FTP Accounts
Get Started Now
6. Upperlink Limited is the

Best web hosting in Nigeria
Upperlink Limited is an indigenous software development company licensed by the Central Bank of Nigeria (CBN) as a Payment Service Solution Provider (PSSP). We are a CMMI-DEV v1.3 (Staged): Maturity Level 3 appraised organization and we are aggregators with Nigeria Interbank Settlement System (NIBSS). Constituted of a team of young, visionary, and talented professionals brought together across the fields of Programming, Engineering, ICT, Marketing, Sciences, and Communications, Upperlink Limited has been moving the frontiers of software development in Nigeria and Africa at large.
Upperlink Plan Includes
Unlimited Hosting Plan
Shared Hosting
Sitebuilder Plans
SSL Certificates
Naija Hosting
Windows Shared Hosting
Google Workspace
Professional Email
Corporate Email
Sitelock
Codeguard Plan
Hosting Reseller
5. QServers Network Limited is the

Best web hosting in Nigeria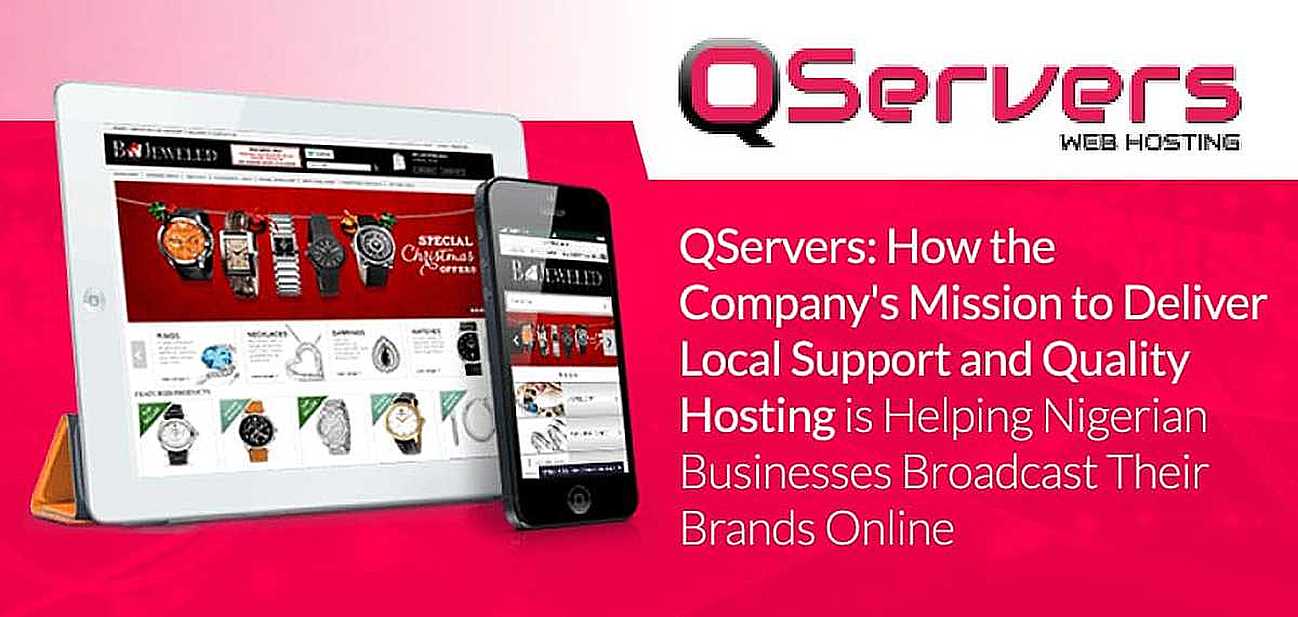 Qservers.net started in December 2004 under the company Netbuilder Limited. In 2015 it was moved over to a new company QServers Network Limited. QServers goal is to set a new standard for shared, VPS, and managed dedicated server hosting.
Empowering Web and Email Hosting for Small-Medium Size Businesses
QServers is a web hosting expert with more than 12 years of experience in managing servers for hosting purposes that aim to remain one of the best web hosting providers in Nigeria and worldwide.
Qservers shared hosting servers are secured by multi-layers of security protections, together with redundancy capabilities that will ensure maximum service uptime for all users. Our servers are constantly monitored by automated software systems as well as humans, to ensure the high availability of all system resources to all users.
2 Gb Storage [

?

]
8 Gb Bandwith [

?

]
Free .com.ng [

?

]
Free SSL Cert. [

?

]
Unlimited Emails [

?

]
5 Sub Domains [

?

]
0 Addon Domain [

?

]
1 Parked Domain [

?

]
READ ALSO: The Best and Most Popular WordPress Themes of 2021
4. Smart Web Nigeria Limited is the

Best web hosting in Nigeria
Smart Web Nigeria Limited was born in 2004 to give people an easy and affordable way to get their ideas online. These days, having an online presence isn't just a privilege, it's a necessity. We believe it's a basic right. We provide affordable domain registration, web hosting, and cloud services to over 100,000 sites, blogs, and applications, and support over 20,000 web designers, developers, content creators, small businesses, and entrepreneurs.
Disk Space
3 GB
10 GB
20 GB
250 GB
Unlimited
Bandwidth
15 GB
60 GB
150 GB
Unmetered Bandwidth
Unmetered Bandwidth
Free .com.ng domain
MySQL Databases
Unlimited
Unlimited
Unlimited
Unlimited
Unlimited
Support Free SSL Certificates
Email Addresses
Unlimited
3. Web4Africa is the

Best web hosting in Nigeria
Web4Africa offers the option of hosting your website or web apps on our web servers in a premium data center physically in Nigeria.
Web4Africa offers the option of web hosting from a data centre in Nigeria. We extended our web hosting infrastructure to Nigeria to serve residents of Nigeria thereby offering low-latency and reliable connectivity. Our servers and network are engineered for excellence with redundancy and resilience built into every layer.
Web4Africa offers both Cloud Hosting and Local Hosting in Nigeria
MERCURY PLAN
₦600 PER MONTH
2GB DISK SPACE
UNLIMITED BANDWIDTH
Free .com.ng or .org.ng domain
2. Whogohost is the

Best web hosting in Nigeria
Whogohost offers affordable web hosting packages that would fit everyone. When you choose any of our annual plans, you save 20% and get a free (.com.ng, .org.ng, or .name.ng) domain free for life! That is not all! You also get a free SSL certificate with any of the plans you choose.
Whogohost  Claims to be West Africa's No. Best web hosting in Nigeria
1 Hosting Provider
We are West Africa's largest and most popular web hosting provider, supporting businesses, enterprises, and individuals for the past 12 years and counting.
1. DomainKing is the

Best web hosting in Nigeria
DomainKing.NG: A Leading Domain Registrar & Web Hosting Company in Nigeria. Best web hosting in Nigeria
DomainKing is a Global Domain Registrar accredited with many Asian & African Registries. They offer a wide range of services from Domain Names, Web Hosting to complete Websites & Tools that help your business grow. Our mission is to become the leader in Internet Services across Asia & Africa by providing quality Web Services & Tools that help every Business, Developer & Blogger succeed online in their ventures.
Free.COM or.COM.NG Domain*
99.9% Uptime Guarantee
Free SSL Certificate
24X7 Technical Support
Fully Managed WordPress Support
1 Click Installation for CMS Software like WordPress, and Joomla.
Powered by cPanel, CloudLinux, Apache, MySQL, PHP, Perl & more
4X Faster Website Speed with SSD servers & Inbuilt Page caching
READ ALSO: Top 6 Best cPanel Web Hosting in 2021
Summary:
Here is a quick recap of the Top 10 Best Web Hosting Companies in Nigeria 2022 
DomainKing
Whogohost
Web4Africa
Smart Web Nigeria Limited
QServers Network Limited
Upperlink Limited
ACNEHOST
Utiware
Kinghost Web Solutions

HostFlex